We are the team of Professionals and Experts guided by Mr. Vijendra Verma, Former Additional Public Prosecutor, working hard in devising new innovative ideas and methods of teaching for making classes interesting, effective and result oriented ensuring success of our students in Judicial Services Examinations in minimum possible time.
All about Vidhi Judicial Academy
Welcome to the world of Vidhi Judicial Academy, it's being our tremendous pleasure to have an interaction with you. Vidhi Judicial Academy is the Premium Coaching Institute providing Offline as well as Online Coaching for Judiciary Ex...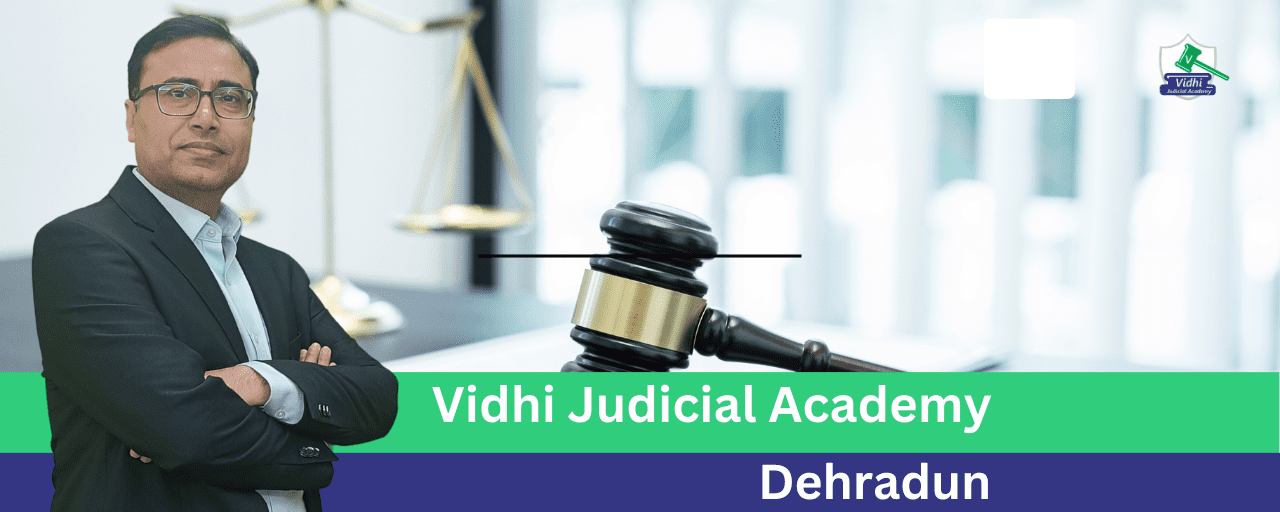 Vidhi Judicial Academy Dehradun
Vidhi Judicial Academy, a Premier Institute for Judicial Services Exam Preparation, based in Delhi, has been the front-runner when it comes to providing the best standards of classroom coaching, apart from our endeavors in the digital arena wherein we hav...